FeralCatScan is a purpose-built community website for recording feral cat sightings, impacts and control activities. It is a free resource for landholders, community groups, pest control professionals, and biosecurity organisations.
It can be used to help map where feral cats are sighted, record impacts (such as predation of native species) or other problems they cause, and document where control has been undertaken. Information you upload can help with humane, justified and effective management of feral cat populations. Things to record include: feral cat activity (such as sightings), feral cat attacks, photos from monitoring cameras and control activities being undertaken (such as trapping and shooting). All reports of feral cats are visible on the map and the more information that is added the more useful the map will become.
A private group can be created in FeralCatScan to collect information and report on feral cat monitoring and management programs within a specified area. Invited members can view information about feral cats on the Map from all other group members. Landholders and pest control officers in a private group can be kept informed about feral cats in the local area, and can notify others in the group when they record feral cat activity and the control methods they have undertaken.
The FeralCatScan App can be downloaded free-of-charge from the Apple App-store or Google Play-store and FeralCatScan provide information on how to record information through the website or app.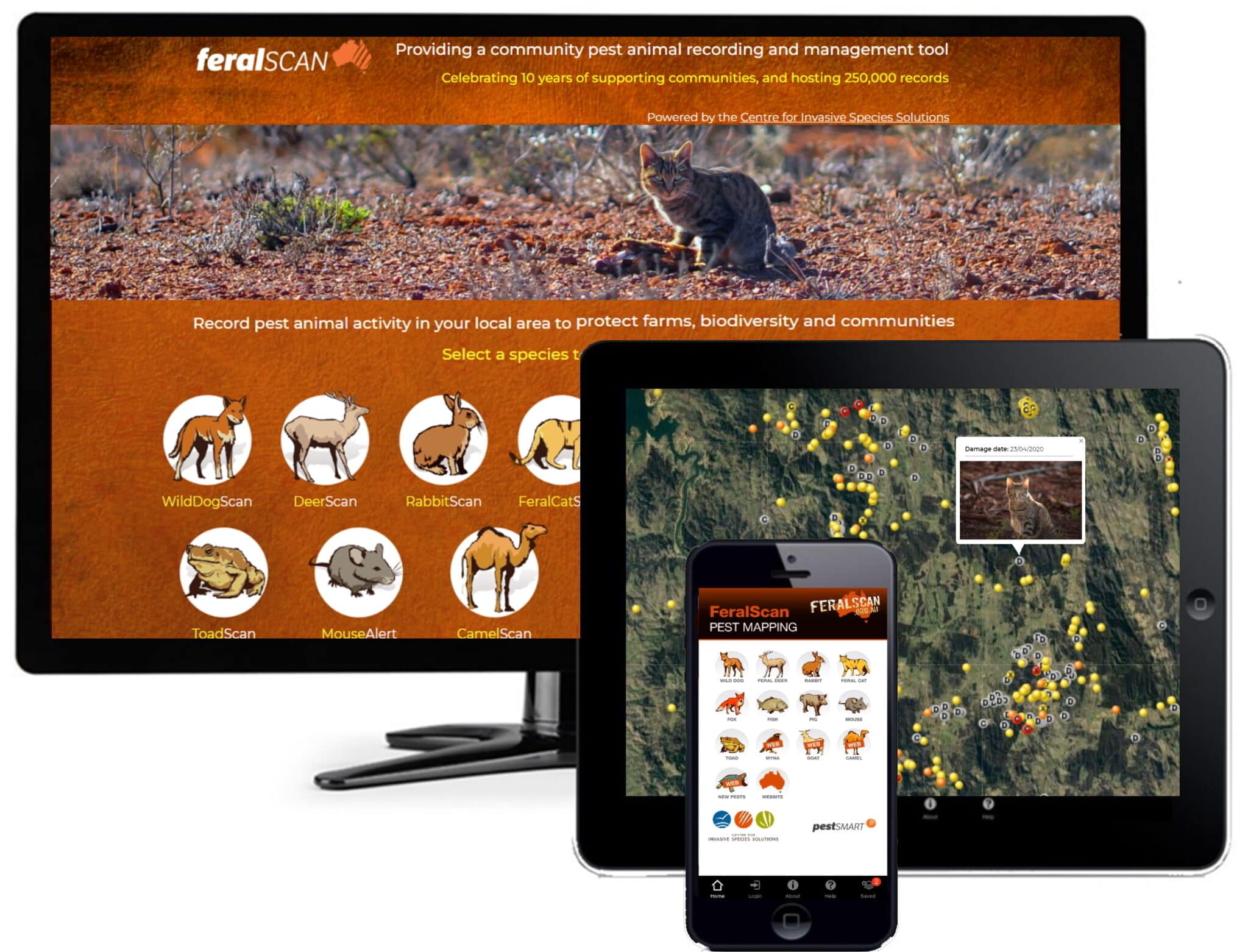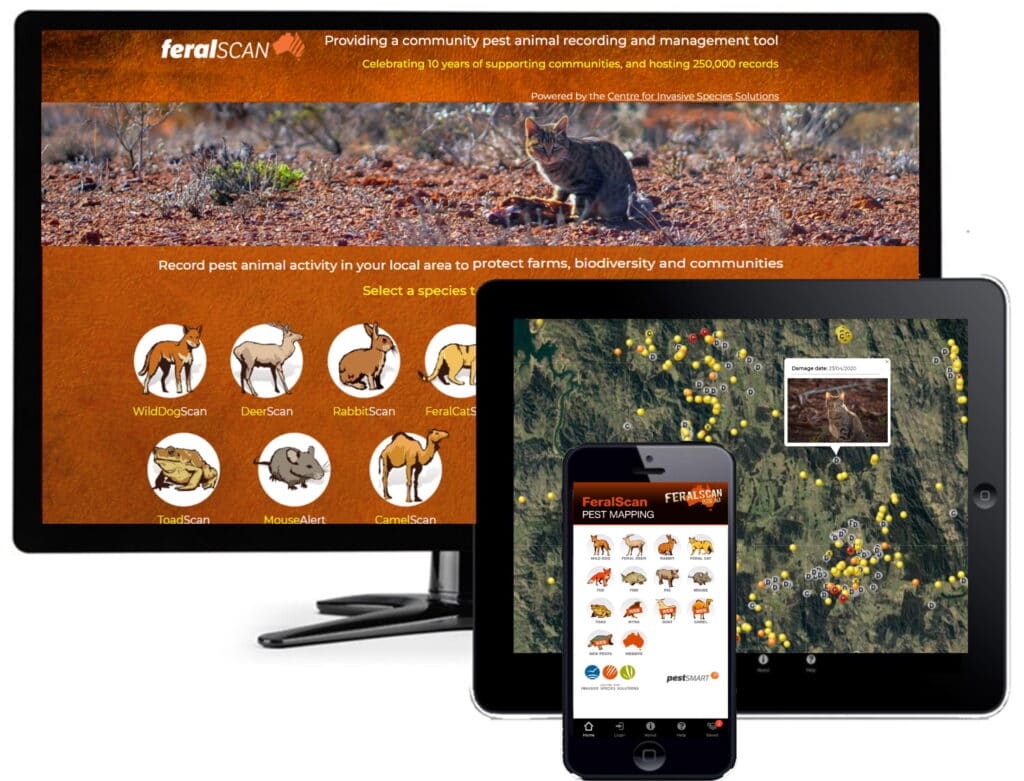 Effectively document feral cats in your local area and use the data to alert your local community and biosecurity group to the problem.
The app and website are easy to use and can be used by anyone, anywhere, multiple times.
Applies to sightings, tracks, scats, camera trap photos and other signs of feral cats.
Information gathered could help guide future control programs.
Can also be used by individuals or groups who are undertaking control to help with collecting data and reporting.
All personal information entered is stored securely to ensure your privacy is protected
Reporting doesn't guarantee direct action, but it is a great first step to identify problem areas and guide future management initiatives.
Image credits on this page: Duncan MacKenzie, Peter West